There are not many families that wouldn't know Adam, or at least his familiar face, around the club. Adam had 3 kids playing in U8, U12 & U14 in 2022! Adam is very hands on with all of his kids teams, along with being the coach of our U12 (Div1) team. Even once his teams season had ended, he continued to help our other U12 teams during their finals campaign at every training session for a further 5 weeks. Adam is also a committee member and one of the first people to put his hand up to help when asked. Whether that's trying to recruit new kids from Auskick or flipping snags at the Bunnings BBQ. On behalf of the Committee, thank you Adam for caring so much about this great Club.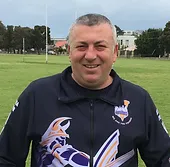 U12 Div 4 - 2022 Premiers
Coach Michael and 11 of the boys in this team, were in a division 6 team last season that not only didn't win a game, but also had several games with no score at all. Pretty tough season! This year, they got to play in a division 4 team and ended up 3 games clear on top of the ladder. They then topped off an amazing season with a well deserved premiership - goes without saying that they were then crowned our Most Improved Team!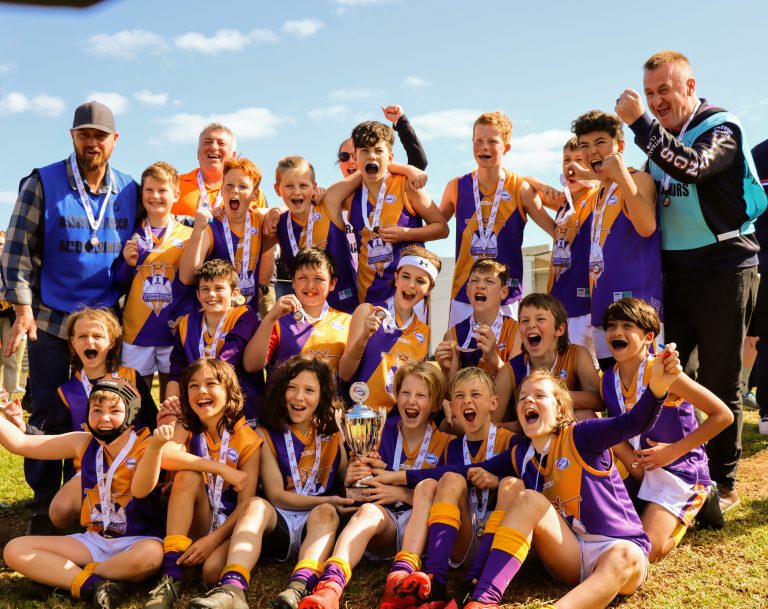 U14 Girls - Altona/Spotswood
At the start of this season with only 2 weeks to go, we didn't even have a full team! Along came Mark Wityk, a coach from Spotty, who proposed a merger, as they too didn't have enough players. These girls never gave up in their pursuit of wanting to play football, even if it meant playing with girls they'd never met before. They worked together so well from the outset and ended up 2nd on the ladder, a true testament to how determined they were to succeed. They made it to the GF and pushed their (undefeated) opponent hard. Very well deserved Runners Up, with some strong friendships made.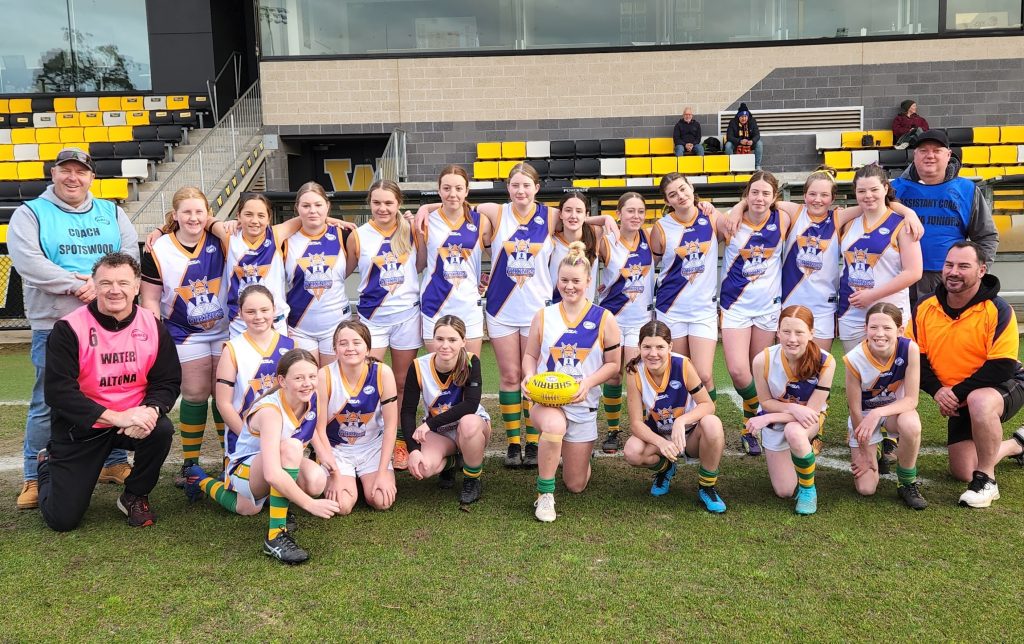 Outstanding Achievement in Youth Girls Footy
Pipers list of achievements this year is in fact, a long one! Represented VIC in the U15 squad, played in the WRFL Interleague team and her school Premiership team. Placed 3rd in the WRFL's U16 Girls B&F votes and awarded B&F for the U16 Girls club award. Piper is one of the most dedicated & hard working players you will come across. No one puts more pressure on Piper than herself, always striving to be better and always representing our Club in the most respectable way. Piper, this award is well deserved, we couldn't be more proud to have called you a Viking!